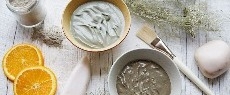 Unlimited Inclusions
Book now and enjoy unlimited golf, selected tours, spa and beauty treatments paying only a 25% service fee.
Learn More
True luxury comes in the form of unlimited inclusions – for a 25% service fee, we'll take your stay to the next level with unlimited golf, scuba diving experiences, select spa treatments, select local tours, and select beauty salon & barber shop services.
Service Fee: A 25% service fee will apply on the total cost of all transactions using the UNICO 20° 87° Inclusive promotion. Service fee can only be paid with cash, room charge and credit card.
*All reservations booked prior to September 15, 2018 will honor the 20% service fee on all services, even if travel is after January 6, 2019.
- Booking Window:
15Sep'18 – 21Dec'19
- Travel Window:
06Jan'19 – 18Dec'20
Applies to new reservations only. Services are subject to change without previous notice. We reserve the right to discontinue this promotion at any time.