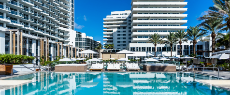 ​Nobu Winter Sale
Up to 58% off at Nobu Hotel Miami Beach
Learn More
Promotion Details: Guest will receive up to the following discount at Nobu Hotel Miami Beach:

Up to 58% off the package reservations

Booking Window: 20Jan'20 – 20Dec'20
Travel Window: 20Jan'20 – 20Dec'20
Applicable Categories: All categories.
Minimum Stay: 1 night.
Blackout Dates: 30Jan'20 – 02Feb'20, 13Feb'20 – 16Feb'20, 20Feb'20 – 22Feb'20, 07Apr'20 – 16Apr'20, 02Dec'20 – 05Dec'20
Combinable: None.
Terms & Conditions: Applicable to All Markets. Applicable for package reservations only. Applies to new reservations only, existing reservations do not qualify. Reservations with overlapping dates qualify; discount will apply for nights within travel window. Promotion is subject to change without prior notice. We reserve the right to discontinue this promotion at any time. All previous sent close-outs and inventory changes apply and remain in place. Applicable to group bookings, without a group contract. Not applicable to reservations with employee rate, travel agent rate, FAMS, complimentary or compensatory stays. Promotion code MUST be reported at time of booking for reservation to be entered correctly in our system – Promotion will not be honored if promotion code is not reported.