Nobu Hotel Miami Beach Hurricane Policy
At Nobu Hotel Miami Beach, we not only offer the perfect blend of luxury and fun, but we also take the stress out of planning a vacation during Hurricane Season (June - November).

Our Hurricane Policy was created to ensure your luxury vacation retreat is stress-free. In the event that a hurricane¹ directly hits Nobu Hotel Miami Beach while you are on vacation, we will gladly offer a certificate² for a return stay for the number of unused nights³.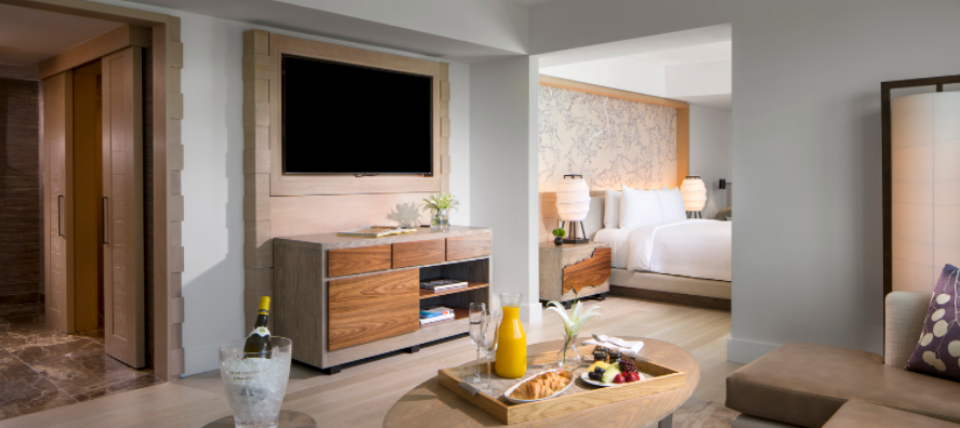 Cancellations: There will be no penalties for all passengers scheduled to travel within 72 hours or less before a hurricane strikes. Guests must contact the travel professional they booked their vacation package through in order to cancel.
No Show: No show penalties will be waived up to 5 days after a hurricane strikes.
Early Departures: If guests are on vacation at Nobu Hotel Miami Beach and wish to depart early due to the threat of a hurricane, a certificate for the number of unused nights will be.
Rescheduling: If guests wish to postpone their vacation and travel at a later date, Nobu Hotel Miami Beach will guarantee their original rate for travel up to 6 months. Guests wishing to utilize this option must reschedule their trip within 60 days following a storm. Rate protection will only apply to the number of original nights and number of guests booked. Additional nights or guests will be booked at current rate, and no name changes are allowed. Space is subject to availability and blackout periods apply.
¹Policy will go into effect once the US National Weather Center issues a Hurricane Watch to the area and the hurricane directly hits Nobu Hotel Miami Beach.
²Certificate will be valid for travel for up to 1 year from the original travel date. It is nontransferable, nor is it redeemable for cash. Space is subject to availability and blackout periods apply.
³Excludes day of departure. Airfare and transfers are not included.
This policy is for individual travel booked directly with the property; it does not apply to groups or 3rd parties.
Groups contracted directly with Nobu Hotel Miami Beach shall refer to their specific contract policies. Airline ticket holders are subject to airlines' policies and guidelines.
Bookings made through Tour Operators or 3rd party websites must contact their original booking source for information on the hurricane policy for their reservation.
Policy may be subject to change or may be discontinued without notice.